About Morri and Kell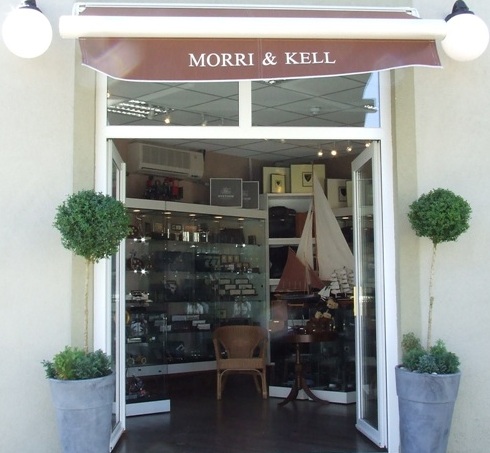 MORRI & KELL is a mini emporium with a huge variety of products gathered in one shop saving you hours of searching through several huge department stores where you still may not find that ideal gift.
Our specialties include: Hand finished Italian & English leathers, men's grooming accessories, men's jewellery, travel accessories, executive gifts, wine gifts, Extensive range of golf trophies and prizes. Nautical gifts, model boats, model cars, motorbikes, trains, etc. Click on our Gallery Page for further information and ideas
We stock the following leading brands;
Leatherman, Victorinox, Luger, Maglite, LED Lenser, Zippo, Lecerf, Waterman, Peterson pipes, Swatkins, Falcon International, Stetson, Charles Buyers, Anna Nielsen, Dents, Hansson Leather, Nauticalia, Aspinal, Enzorossi, Hugo Boss, Ralph Laren, Paul Smith.
Special Occassion Gifts:
At Morri & Kell we can cater and advise for all special occassion gifts, e.g.;

Wedding Party Gifts, Birthdays, Father's Day, Valentines, Anniversary, Thank You Gifts